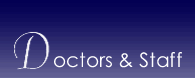 Our Doctor


Dr. Logani is a board certified ophthalmologist with over a decade of experience who specializes in Vitreoretinal Surgery and Ocular Oncology. He has helped to restore and preserve the vision of thousands of patients with diabetic retinopathy, macular degeneration, and retinal detachment. He was the recipient of the prestigious Heed and Heed/Knapp fellowships, an honor given to fewer than 100 ophthalmologists ever. He has published more than 30 scientific papers in ophthalmology journals and presented his work locally, nationally, and internationally.

Curriculum Vitae
Education
BS & MD: Northwestern University, Honors Program in Medical Education, Chicago, IL.
M.B.A., Northwestern University, Evanston, IL,
Kellogg Graduate School of Management

Post Doctoral Training
Internship, Columbus Hospital, Chicago, IL
Residency in Ophthalmology, Jules Stein Eye Institute, UCLA.
Fellowship in Vitreoretinal Surgery, Northwestern University Medical School, Chicago, IL.
Fellowship in Ocular Oncology, Moorfield's Eye Hospital/University of London, London, England

Licensure and Board Certification
Certified by the American Board of Ophthalmology.
Licensed in California, Illinois, and England

Hospital Appointments
Cedars Sinai Medical Center
Olympia Medical Center
(formerly Midway Hospital Medical Center)
Northridge Hospital Medical Center
Encino Hospital
Saint Joseph's Hospital

Memberships, Offices and Committee Appointments
Fellow, American College of Surgeons.
Fellow, American Society of Retina Surgeons
Fellow, American Academy of Ophthalmology.
Member, California Association of Ophthalmology.
Member, Los Angeles Society of Ophthalmology.

Awards & Honors
Heed Society Ophthalmic Fellowship, an honor given to less than 20 ophthalmologists/year
Heed/Knapp Ophthalmic Fellowship, an honor given to fewer than 100 ophthalmologists ever.
Los Angeles Society of Ophthalmology Best Research Paper Award
Listed in America's Top Ophthalmologists 2002 to the present

Research Interests Gamma Knife Radiosurgery for treatment of Choroidal Melanoma




Our goal is to provide the best possible care that our specialties can provide, so that all who pass through our door will be better for having known us.